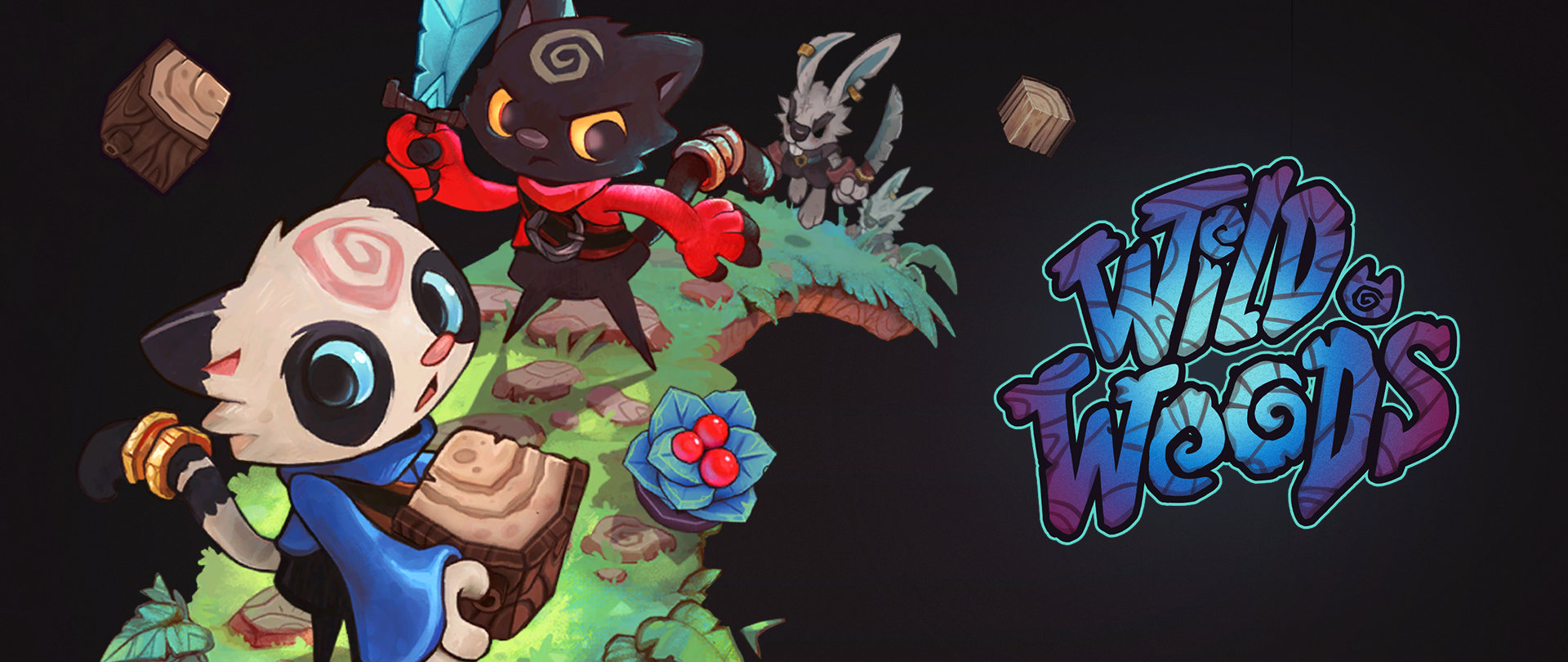 Wild Woods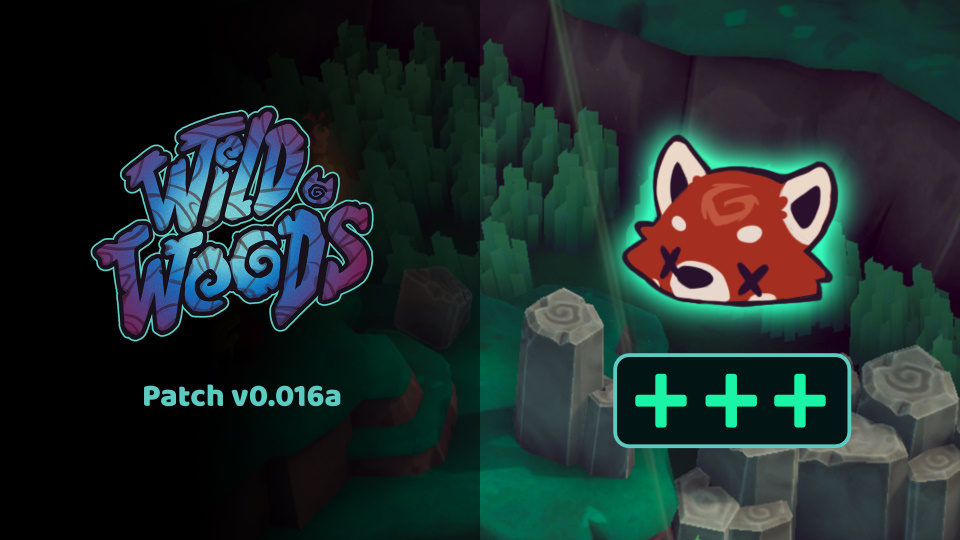 We wish you a health day,

we really like every kind of feedback, for this patch its much more important because of the corona virus it is really challenging to balance a four player local coop game therefore some things could be a bit unbalanced. If you find any issues feel free to tell us (Discord , Twitter ect.)

Overview
The difficulty levels are now configured for each number of players instead for 2 or 4 players. Therefore we added a new difficulty level to have a range from inexperienced players, experienced players and for player who want a challenge.

The wagon no longer stops when a player is unconscious, instead unconscious players who leaving the screen are resuscitated after 7 seconds next to the wagon.
If player revive each other both are immortal for a short period of time. Furthermore Rosie (The chamois that pulls the car) does not stop if she hits a road blocking tree. Instead the tree is destroyed and the wagon drives on. Overall the game should be a bit more challenging and forgiving.

Added: New revive mechanic.
Added: If you play solo you have 3 extra lives before the game is over.
Added: Some interactions needs time now (Revive, Crossroad Choice, Shopping).
Added: Elite rabbits and more badgers appear in the boss area on higher difficulty levels.
Added: New difficulty level.
Added: Elite attack indicator.
Added: Quality options in the menu.
Changed: Thanks to its glowing bracelets, the elite rabbit should now be better visible.
Changed: Balanced difficulties to scale better with the number of players.
Changed: The elite rabbit should be easier to hit but he has also a bigger attack range.
Changed: Changed boss charge and cleave visual effect to match the rest of the game.
Changed: Rosie does not stop anymore if she hits a road blocking tree.
Changed: Players attack faster and smoother.
Changed: Improved player animations, and attack visuals.
Changed: Resource highlight now in different colors.
Changed: Resource have a tiny trail.
Changed: The players health bar appears always in the night.
Changed: The wagon storage ui has some visual improvements.
Changed: The game ui should disappear in the pause menu.
Changed: Some visual wagon fire changes.
Fixed: Rosie could not move if you restarted after you beat the boss.
Fixed: The wagon gold ui had sometimes wrong scaling.
Fixed: Removed some lags, when enter the first night, spawning the boss or choosing a path at crossroads.
Fixed: Sometimes you could just walk through elite rabbits.
Fixed: blurry ui text while moving.

As always feel free to join our Discord to keep in touch! If you have problem to install the mac version please try this:
How to fix the game does not start on Mac issue

Files
Wild_Woods_Windows_2020_05_17_v0.016a.zip
106 MB
May 17, 2020
Wild_Woods_Mac_2020_05_17_v0.016a.app.zip
107 MB
May 17, 2020
Wild_Woods_Linux_2020_05_17_v0.016a.zip
111 MB
May 17, 2020