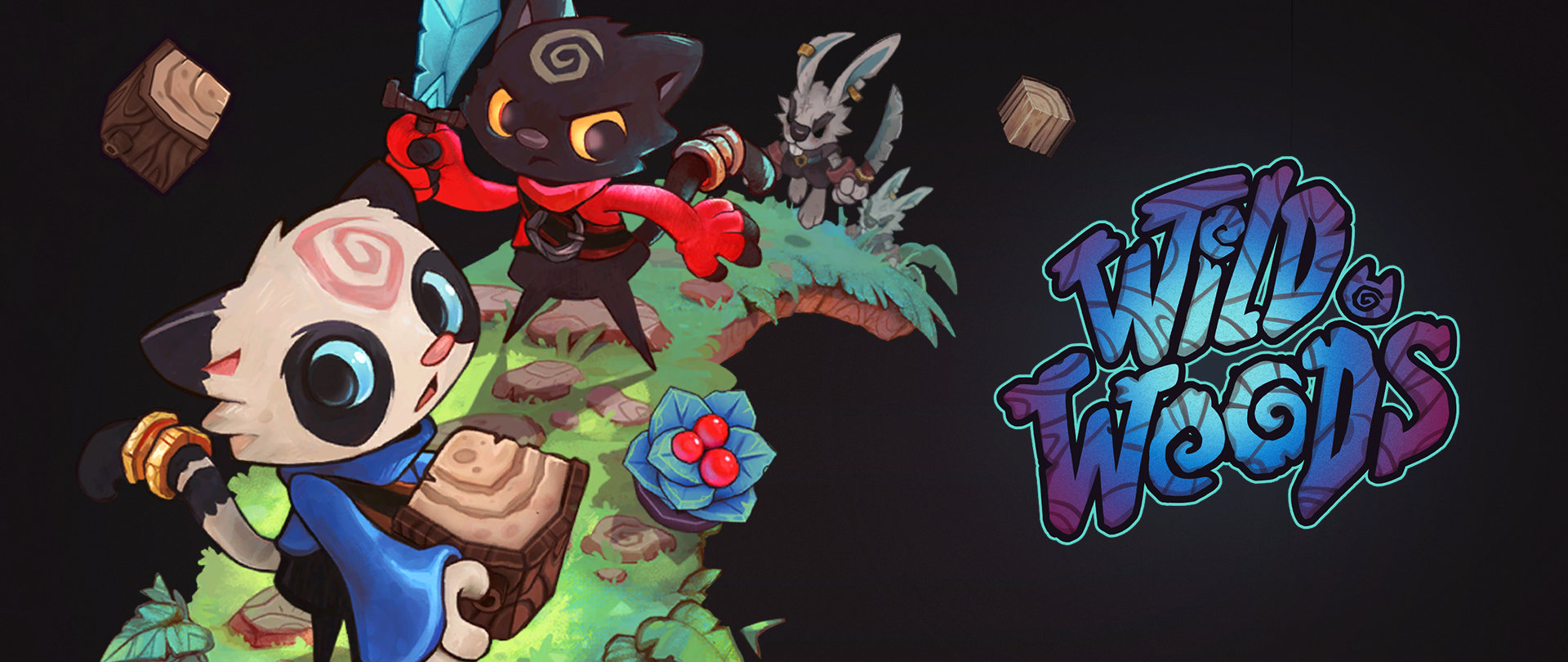 Wild Woods
Patchnotes 0.012a (Gamescom)
---
Hey guys,
this is our gamescom patch and for everyone who can't meet us there here you can play the version for free!!! :) Catsome!

Overview
With these patch we fixed alot of minor bugs. Added more keys to press on if you play with the keyboard and added.. surprise surprise the possibility to choose your favorite cat! We also added two new cats. The red panda-cat and the eyepatch badass-cat.
If you want more details read below or ask us everything you want on Discord.

We zipped the new version because the setup does not work with the itch.io launcher.
Patchnotes
Added: Two new skins
Added: Players can now choose their favorite cat skin
Added: More bushes in the boss arena
Added: You can now control the player also with the arrow keys
Added: More glow for the gold sack and coins for better visibility
Added: You can skip the tutorial now in the menu
Added: More VFX in the boss arena
Added: Unity's standard resolution settings menu if you start the application (some people wanted to change the resolution)
Change: Improved visibility of collectable resources
Change: Player colors are not bounded to a specific skin.
Change: Coins flying alot faster now
Change: Increased the throw area from 60 to 90 degrees in front of a player (its easier to throw into the wagon now)
Change: The demo ends now when you destroyed the big chest in the boss arena
Change: Added cinematic bars at the start of the game and if the boss appears
Change: Increased the wagon speed slightly in the night
Change: Increased the amount of hits a chest need to explode
Change: Terrain spawns now over multiple frames, which should remove small freeze frames
Fixed: Game started lagging when it runs more than one hour
Fixed: Badgers did not die correctly if they got hit in their 'Die' animation
Fixed: Enemies stuck while running away on sunrise
Fixed: The 'Outlaw King' could sometimes stuck behind the wagon
Fixed: Decreased loading times

MacOS
The mac version will be added soon
Files
WildWoods_0.012a.zip
99 MB
Jul 31, 2019